Documentation of past meetings
25-06-2013 Un-Making the Center
28-09-2013 Obstetric Masterclass
05-07-2014 Obstetrics meets Ultrasound
28-11-2014 Perinatal medicine in Germany/the Netherlands
18-04-2015 The Virtual Value of Perinatal Medicine
Program
Documentation
The Virtual Value of Maternal-Fetal Health
04-12-2015 What can we learn from abroad?
Program
Documentation
Prof. Sir Sabaratnam Arulkumaran, Maternal morbidity and mortality: the role of confidential inquiries
Prof. Dr. Klaus Vetter, How can we establish a systematic approach in Germany?
Prof. Jason Gardosi, Improving perinatal morbidity and mortality: the power of clinical audit
Prof. Jacky Nizard, Teaching and audit of postgraduate training in Europe – ERASMUS PROJECT
PD Dr. Sarah Schott, Discussion: How could we establish a task force for a systematic curriculum and audit
of postgraduate training in Germany?
Dr. Dick Bekedam, Systematic Research/Guidelines in the Dutch Consortium
PD Dr. Lars Hellmeyer, Discussion: How can we establish a programme to support research projects by young students and residents?
Waste versus needs – Kagan, O.; Serra, B.; Ayres de Campos, D.; Baessler, K.; Bührer, C.
05-12-2015 Dare to care
23-04-2016 Urogynecology meets Obstetrics
08-06-2016 Transmutations
26-11-2016 Development Aid for German Researchers in MFM
Program
Prof. Dr. Zarko Alfirevic, Evidence Based Medicine and Designing Trials: State of the Art
Mirjam Jenny and Christin Ellermanno, How to design and calculate fact boxes?
Prof. Dr. Katja Bilardo, Which studies I would imagine for Germany (prenatal aspects) and how could it be realized
PD Dr. Kaven Baessler, RCT to diagnose lesions of the pelvic floor and to prevent prolapse directly post partum
PD Dr. Ioannis Kyvernitakis, Preventionofpretermbirth–proposalforamulti-centerRCT in pregnancieswithahistoryofpretermbirth
Josefine Meyer, Induction of labor after CS (with Dilapam) – proposal for a multi-center RCT
Dr. Amr Hamza, Follow-up after pre-eclampsia and risk pregnancy – creation of a registry and follow-up
Dr. Jens Stupin / Prof. Dr. Ole Döring, Life style intervention in obese mothers – proposal for a multi-center RCT
Prof. Dr. Gregor Kasprian, The impact of music: hypothesis for fetal and adult MRI -a vision and concept for local or global studies?
30-11-2019 MIND THE GAPS – OPEN THE WINDOWS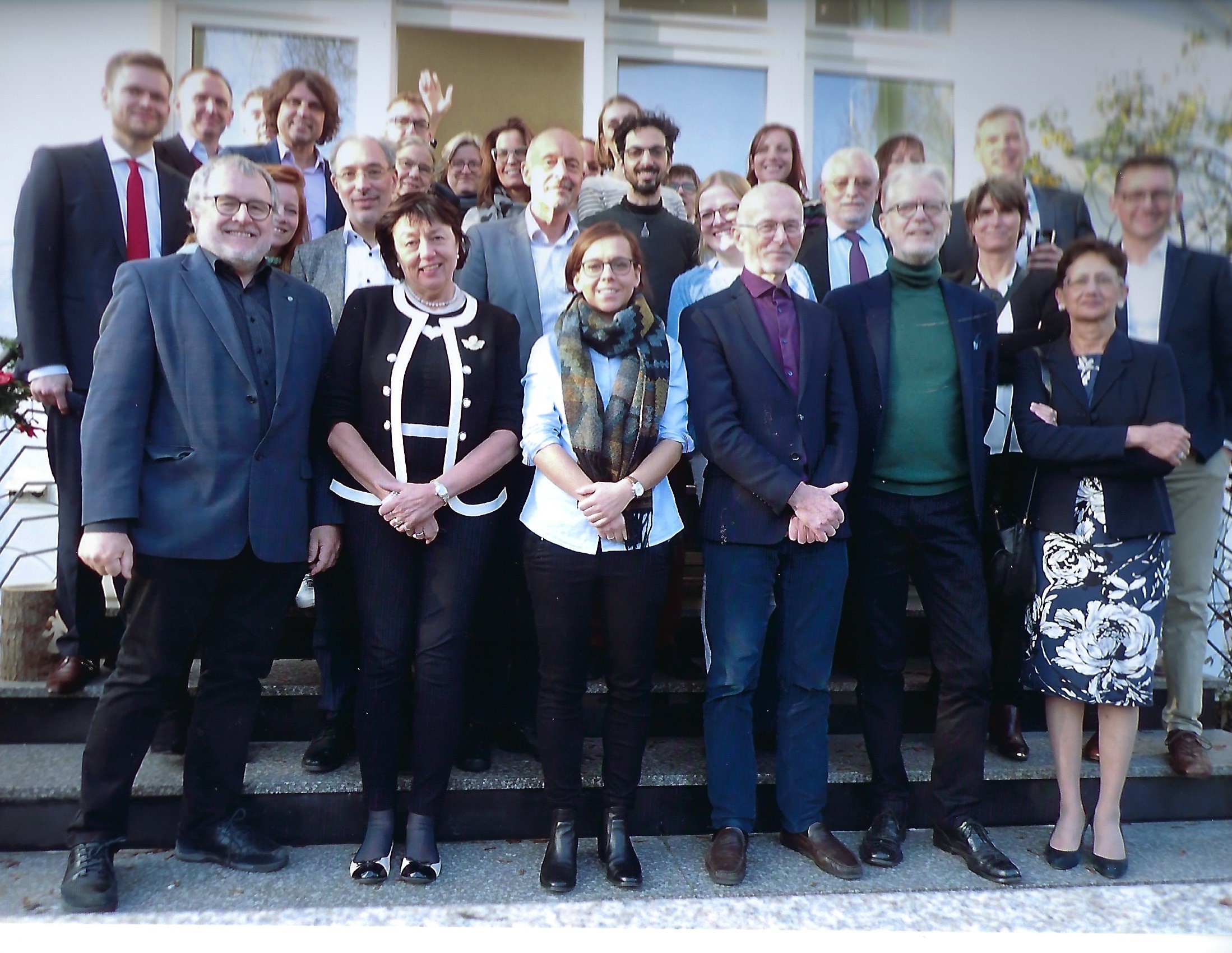 Program
Introduction – Opening in a city where gaps were introduced and bridged
Bridging the gap: translating lessons of science into policies for better maternal and newborn health
Pregnancy diseases as cardiovascular risk factors for chronic morbidity or early mortality in mothers (offspring)
Lifestyle interventions and possible benefits for overweight and obese mothers and their offspring
Risk factors during pregnancy and delivery for pelvic organ diseases – are there target groups for specific interventions?
Imaging of the pelvic floor by ultrasound/MRI showing what might have been ignored in the past
Suggestions from bioengineering for obstetric and gynecologic modelling
Perinatal and neonatal diseases as cardiovascular and metabolic risks for child-and adulthood
Fetal size determines health – is there a gap?
Placenta and maternal stress (gatekeeper or fortifier?)
A mental health care protocol for the screening, detection and treatment of perinatal anxiety and depressive disorders
Stress versus environmental enrichment: impact for mothers and children
Discussion on early interventions, implications for health literacy, concepts for European projects for research and teaching as an appeal for continuous care and improvement of Interdisciplinary and patient communication
Other meetings
Announcement of future activitities
Please visit this page again. More information will be available soon!